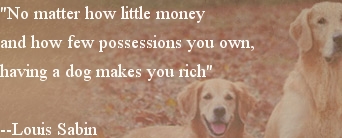 Adorable pups raised by an excellent mom.

2009 Pups at play video at link below:

Spring 2020 litter pics:

 One male, Mr Blue Collar on the left side is still available:

Picture set taken on April 5, 2020 - pups are 6 weeks old

Comparison Pics from the 2017 litter from the same parents as our 2020 litter, Griz and Shadow.

Pictures below are of male pups taken on June 10, 2018, at seven weeks of age.

Mr Blue Collar above

Yes, you can buy love

Blue is our sole remaining available pup.

He's a great boy and we've had a blast with him, but please make an offer so we can have our kitchen back

;)

Green Collar above

New Green Bay Packer Fan

Orange Collar above

Future Grand Master

Now 'Bruno of Chicago'

Red Collar above

Proud new citizen of TEXAS

Yellow Collar above

Another New Badger State Resident